TV units, which are indispensable for living rooms and living rooms, are of great importance in decoration. In the living rooms where we spend most of our time, the only place we look for long hours is undoubtedly the area where our television is located.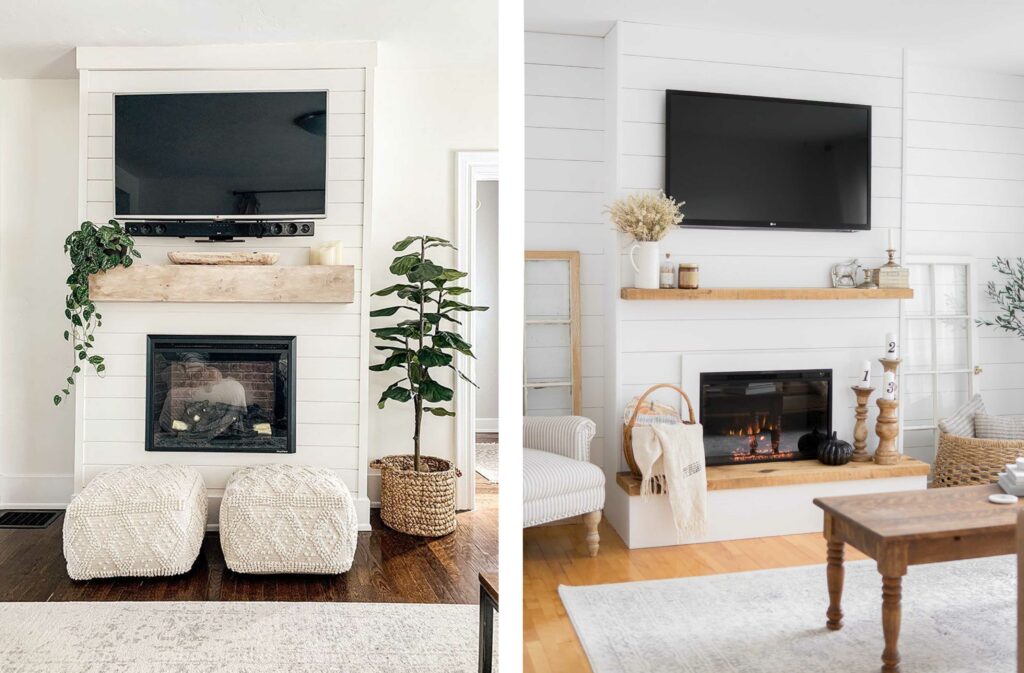 If you have your TV mounted on the wall, you can hide the TV screen by hanging colorful paintings around it or decorating the wall with decorative frames. In this way, the wall where the TV is located will look more lively and rich.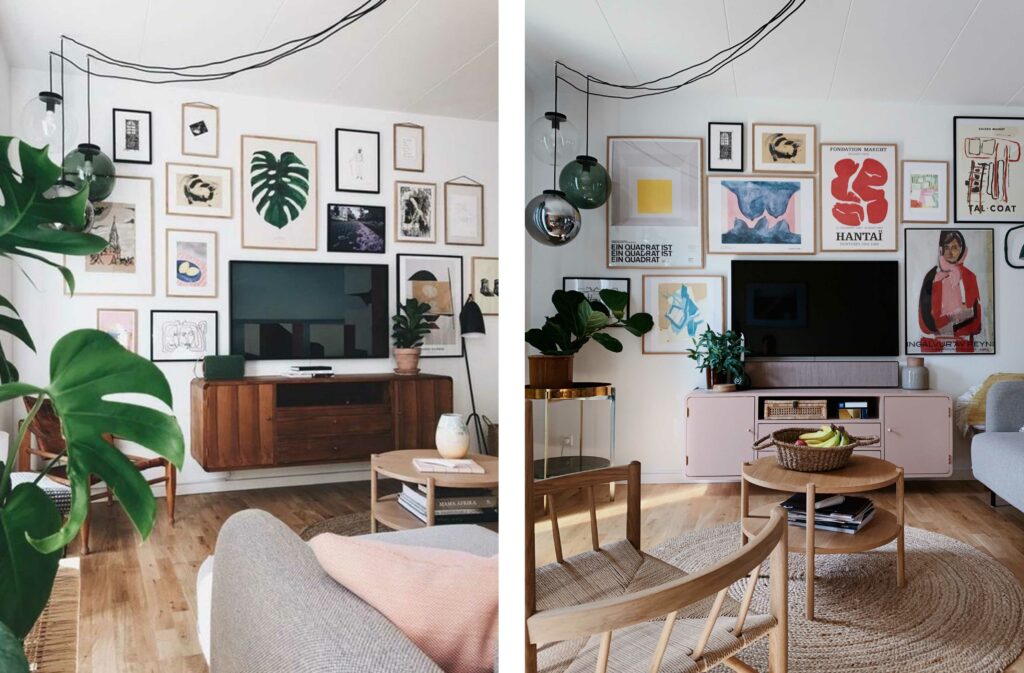 TV unit decoration is not just about the wall. You can diversify your TV unit accessories with decorative objects, lights, house plants or baskets that you will place around the unit. You can modernize the space by choosing gray tones in the wall color.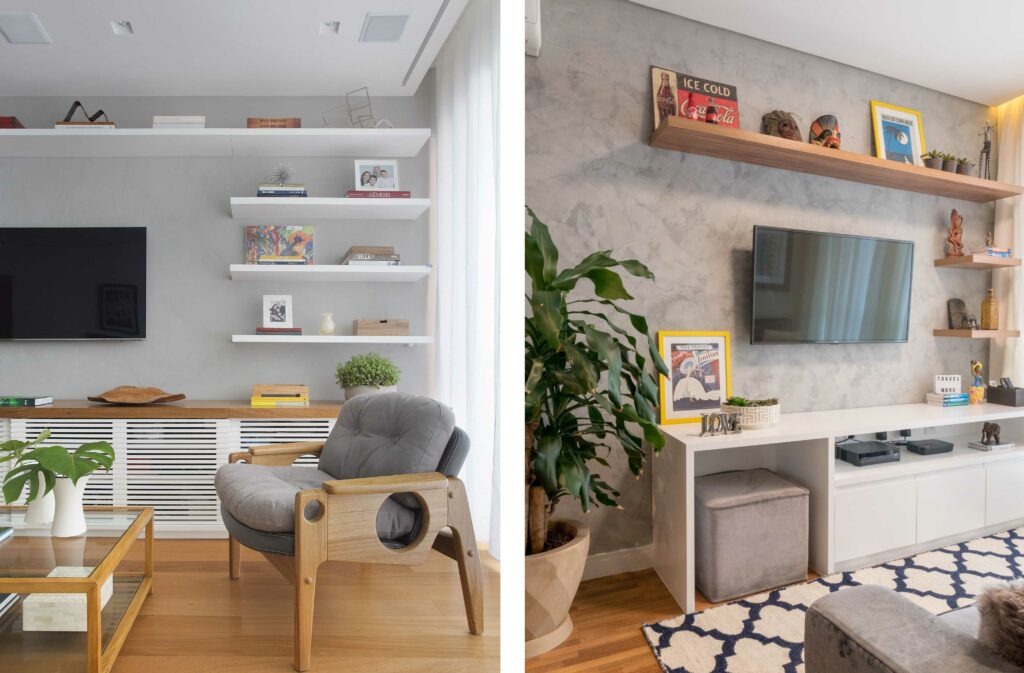 You can choose a walnut TV unit to add rustic touches to your decoration. You can increase the rustic effect in the environment by completing this TV unit, which will add a warm atmosphere to your living room with its wooden texture, with various accessories.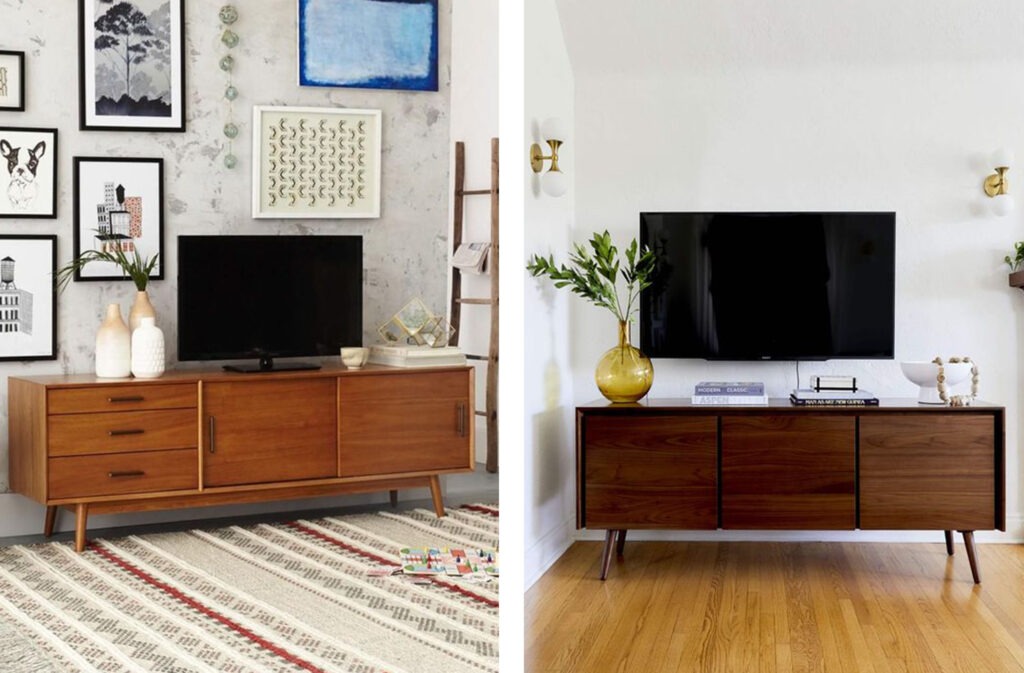 You can animate the floor of the TV unit with stone wall coverings. Thanks to the stone coating, you can separate one wall from the other walls and add a different atmosphere to the environment by mounting your television on the wall. Geometric and embossed wall patterns and pastel tones will completely change the atmosphere of the living room.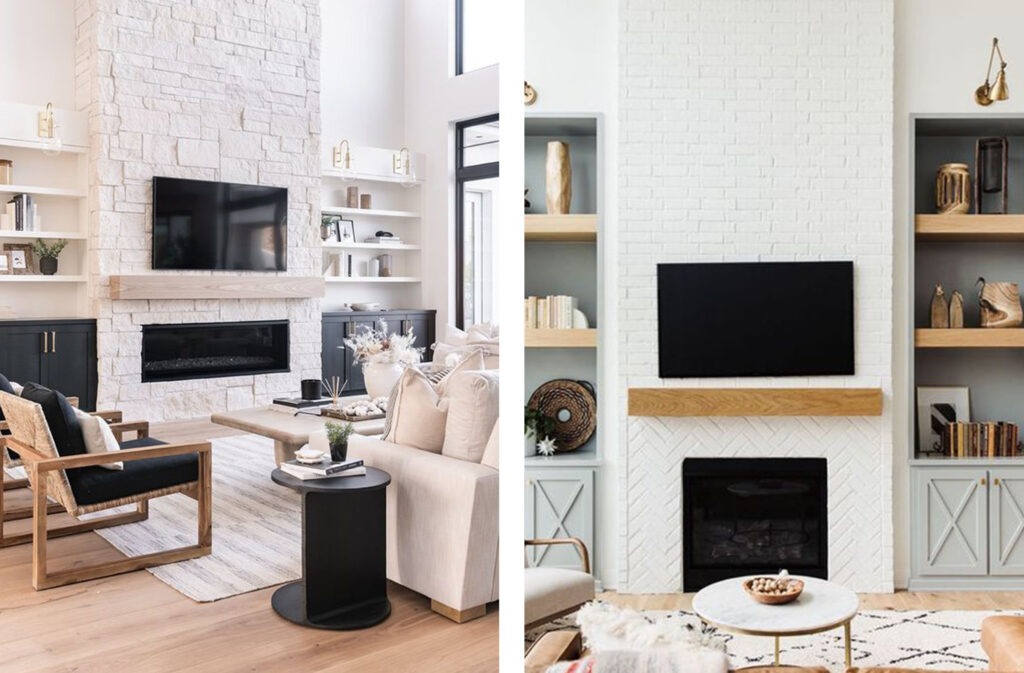 The use of laths in the decoration of the TV unit is among the trends of this year. You can place slats horizontally, vertically or diagonally according to the dimensions of your wall and you can get a modern look in your living room.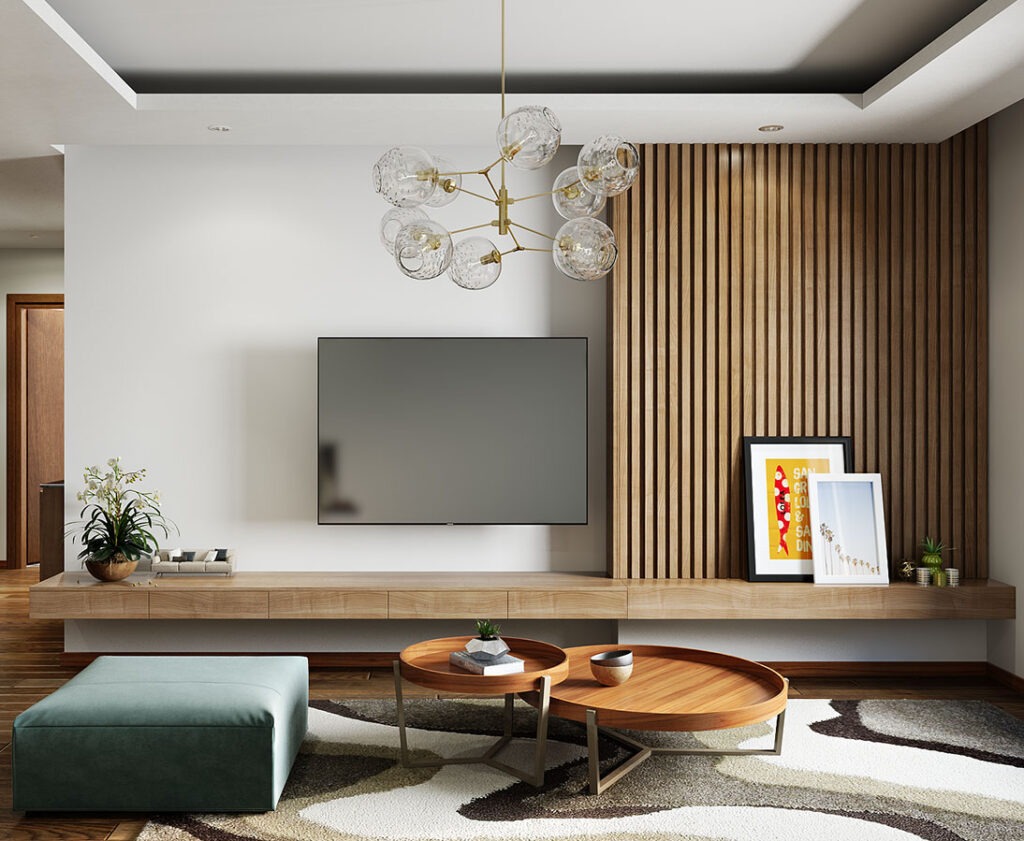 If you have a narrow space, you can save space by using either side or one side of the TV unit as storage space. The use of a TV unit with a bookcase will provide space for books and decorative objects, while also fulfilling the storage function. You can colorize the television area with the small accessories you will put between the shelves.