When designing your dream living room, you should also pay attention to the colors you will use along with the decoration style. With the right color selection, you can achieve the perfect harmony and create a stylish atmosphere. When choosing colors, the leading part of living rooms sofa sets You should not forget either.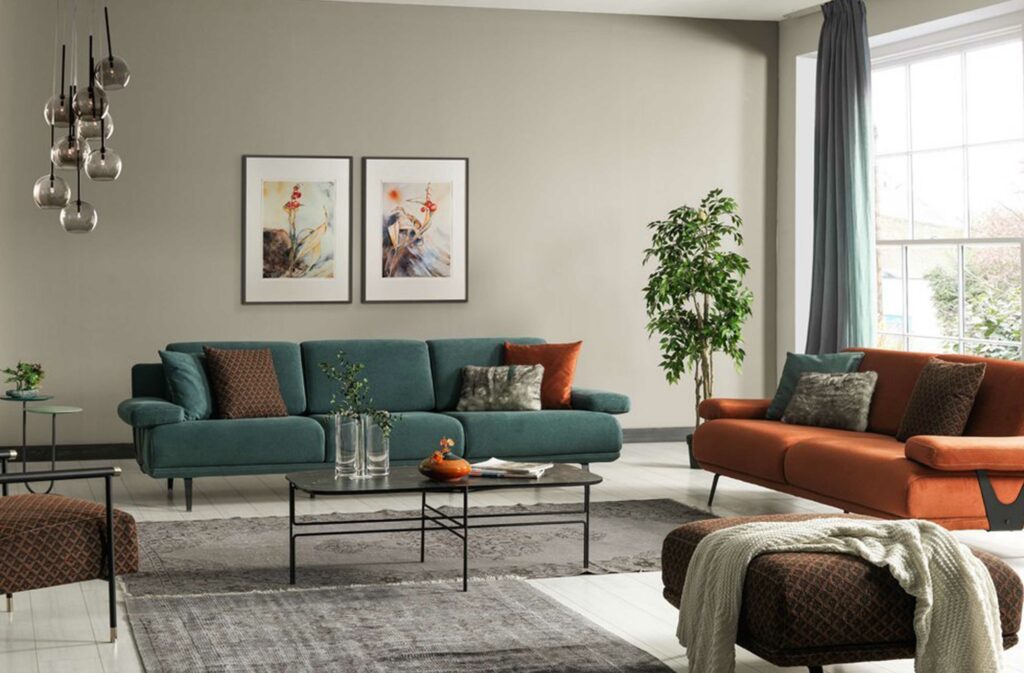 Never Goes Out of Fashion: Green Sofa Set
Symbolizing balance and harmony, green is among the colors of the sofa set that never goes out of fashion. When we look at the 2020 seat colors, we can say that two or even three colors are combined rather than a single color. However, this year, dark and light tones of the same color are used together. It is certain that green sofa sets also have a distinctive and timeless atmosphere.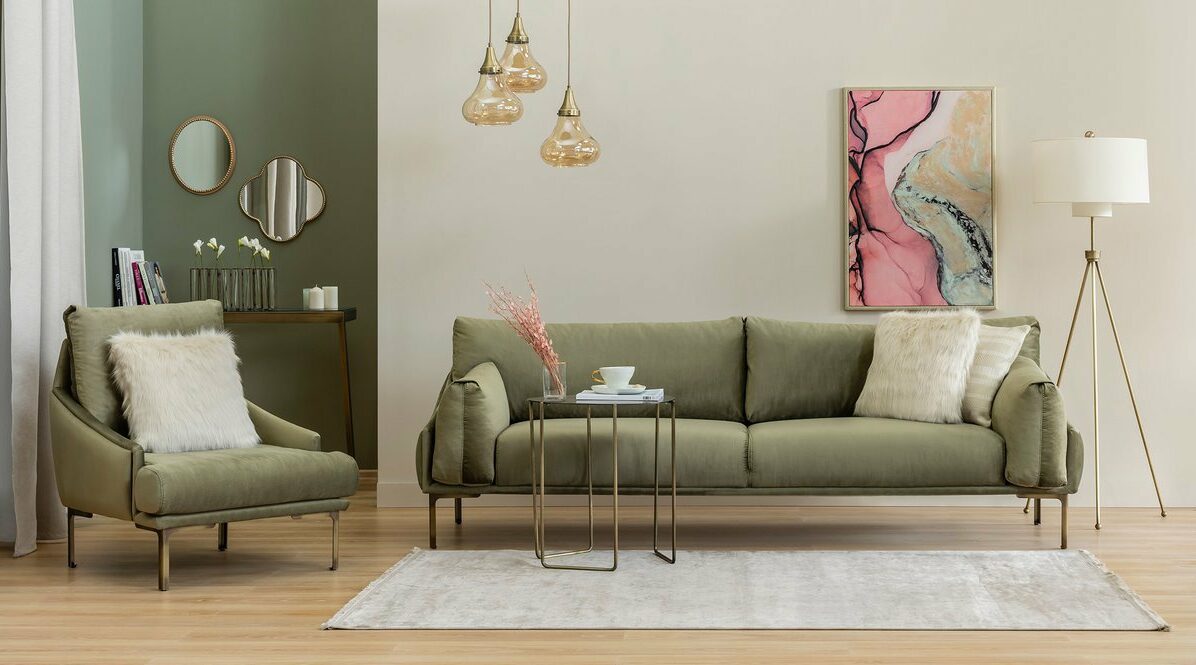 Favorite of Every Period: Blue Sofa Set
Blue sofa sets are among the best-selling sofa sets of almost every period and are constantly preferred in living room combinations. Especially dark blue and its tones are frequently preferred because they do not show the dirt on the furniture. But if you are thinking of choosing dark blue when choosing between sofa fabric colors, you should make sure that your living room is large enough. Otherwise, your living space will seem very narrow and cramped.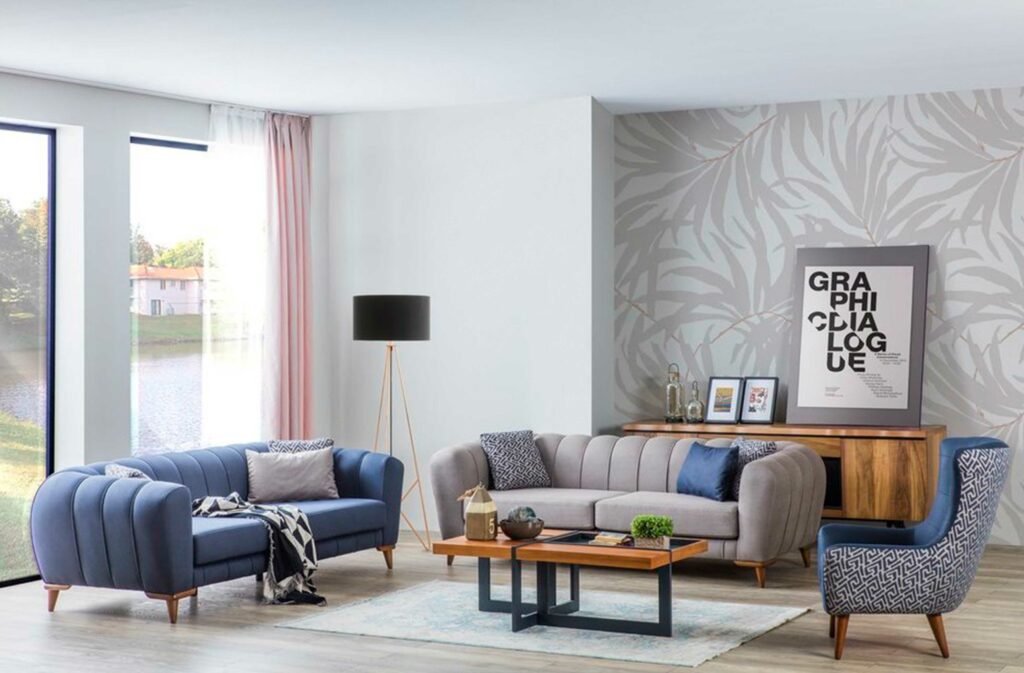 Compatible with All Colors: Tile Sofa Set
The most popular seat color of the tile color One of the reasons why it is so is that it blends in with most colours. You can use any color you want in your decoration with your tile-colored armchairs. It is very suitable for daily use as it does not show dirt. In addition, it is the only sofa color among the most preferred dark colors such as black, navy blue and dark gray that does not overwhelm the living space..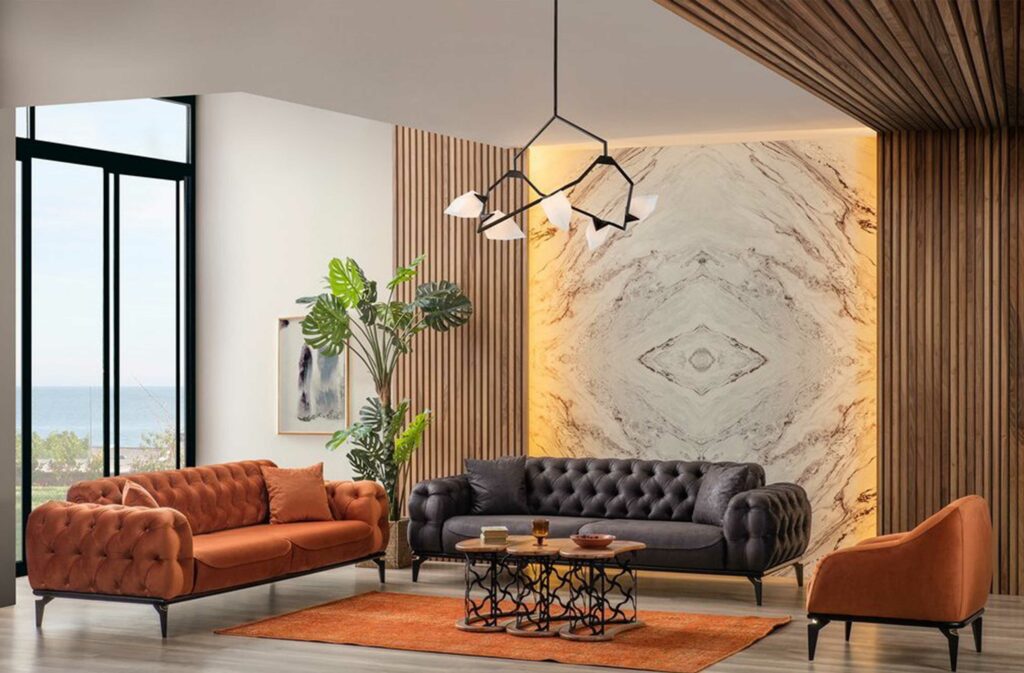 Modern and Useful: Gray Sofa Set
Gray is among the most preferred 2021 seat colors, as it harmonizes with most colors and can be combined easily. If you could not decide on the color of the sofa set, you should definitely put gray and its tones among the alternatives. If you want a useful seat that does not show dirt, dark gray will save lives.