Choosing a new home decoration and furniture is one of the sweetest excitements for couples preparing for marriage. In this process, a long list can emerge from the sofa to the dining room set, from the bed to the complementary furniture.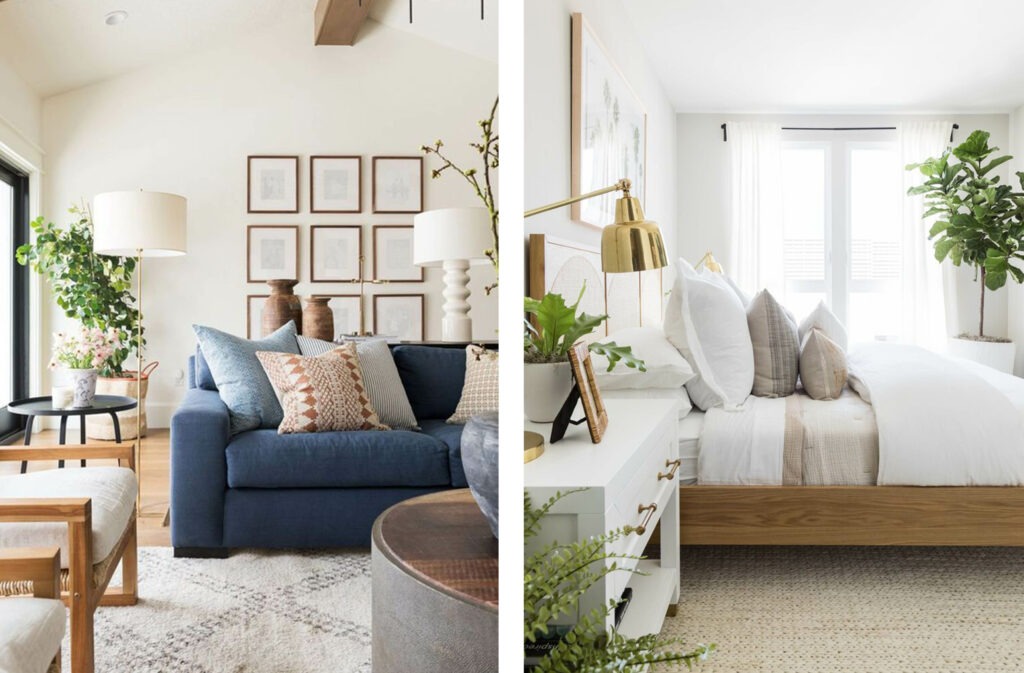 Before you start decorating the living space, you should determine what kind of impression you want to create. If you want to create a natural and fresh atmosphere, you should choose the right colors and the right textures. If your aim is to create a decoration style with a modern look, both strong and elegant, you can choose the Lora Wedding Package, which is dominated by white and wood.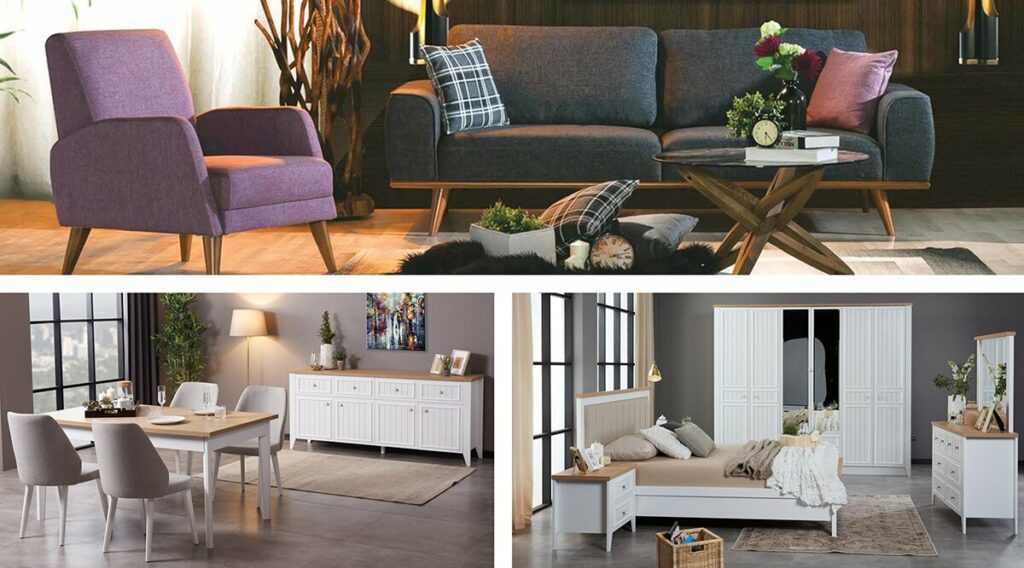 A white dining room set that you will choose for your living room will match perfectly with other wooden furniture and armchairs. Especially if you have a narrow living room, it will seem wider and more spacious than it is thanks to the white color. The console and dining table, which combines wood and white, will not lose anything from its modern appearance, even as the years pass and the color of the seating set changes.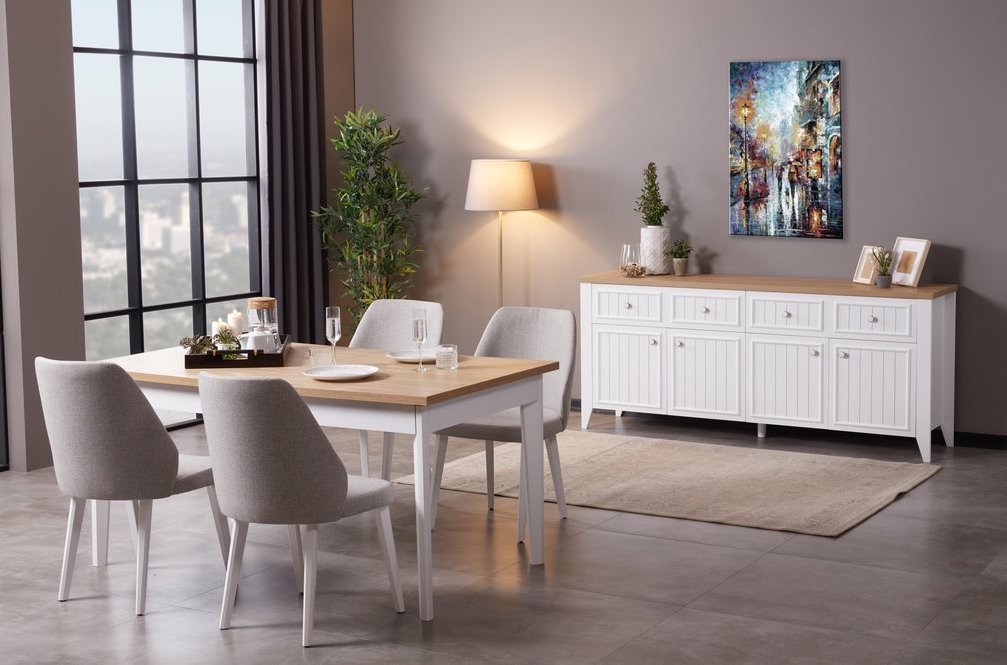 You can easily combine wood and white with different color tones to create a balanced and eye-catching atmosphere in your living room. You can add movement to the living space by making small touches with accessories that will adapt to your decoration.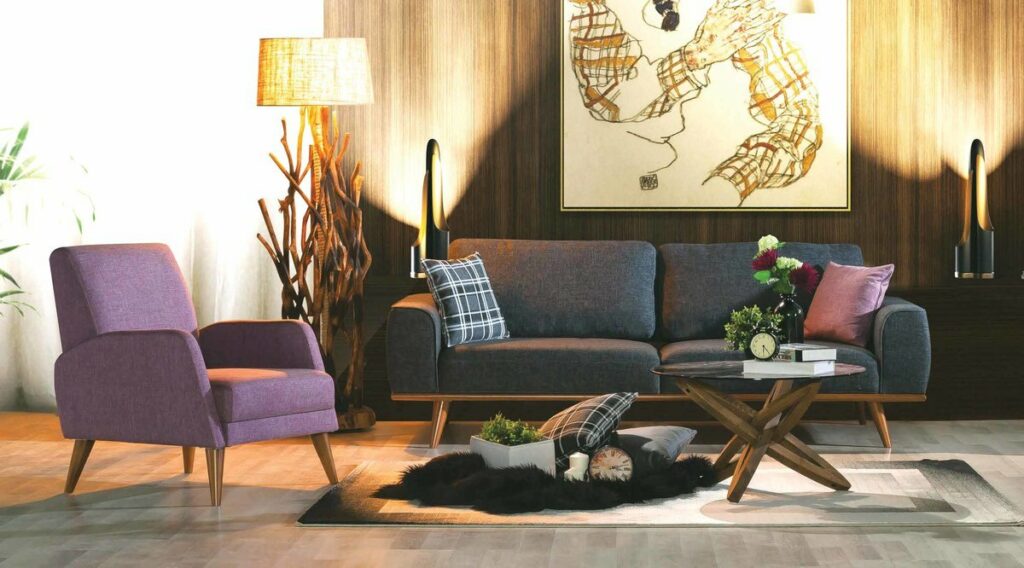 Gold and brass details have recently come to the fore as part of modern home decorations. If you want to create a luxurious effect in your home, you can create a strong style by combining gold and brass accessories. You can choose the Tesla Wedding Package, which combines wood with gold and brass details to create both flashy and modern living spaces.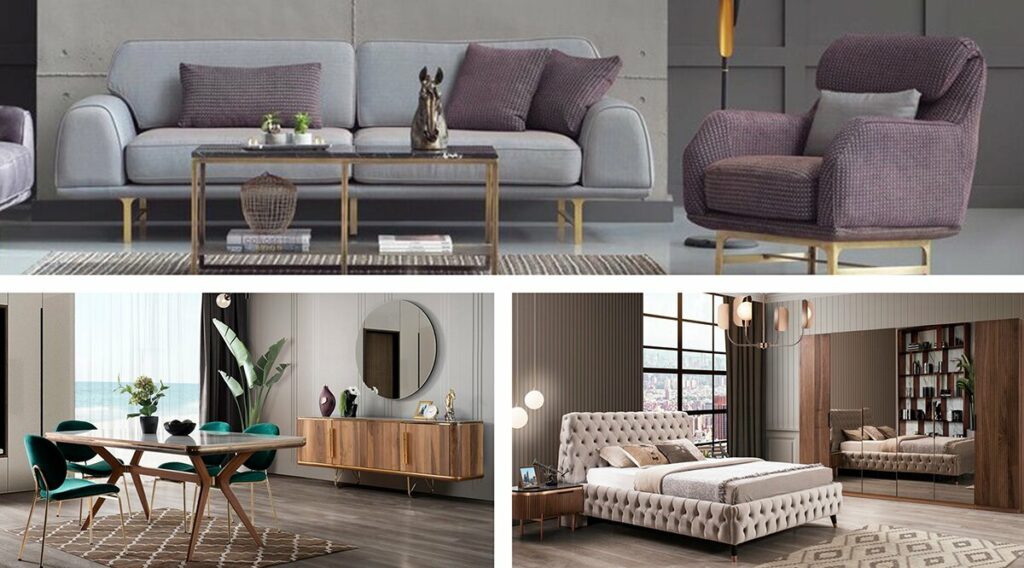 You can make small details the focal point with quilted and gold materials. You can add a warm atmosphere to your decoration with wooden furniture, live plants and worn accessories.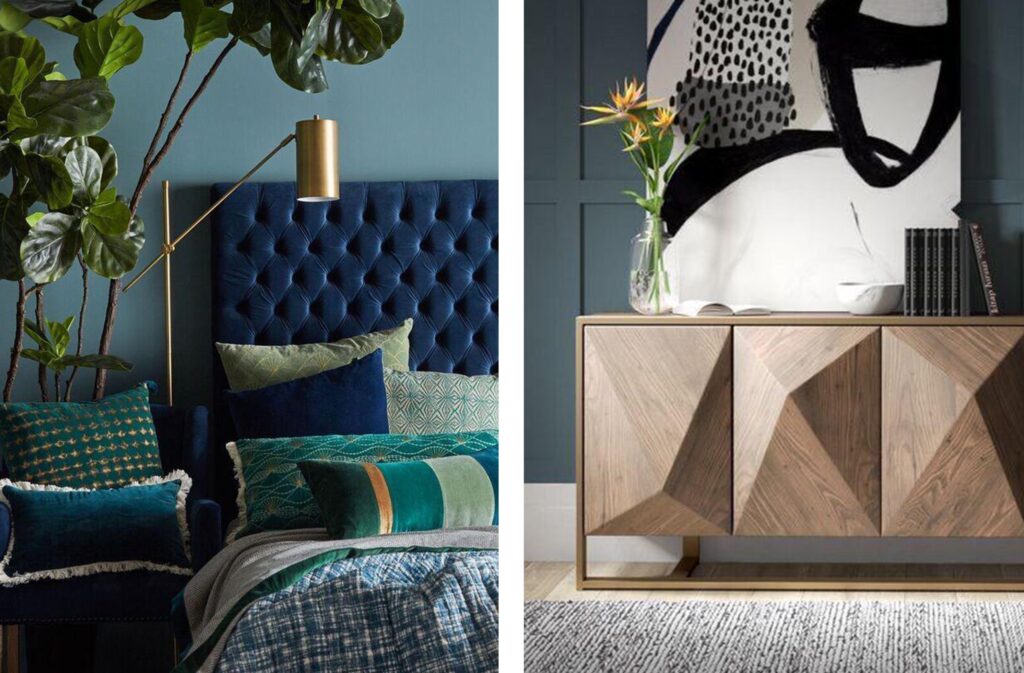 You can reflect the harmony of beige, cream and salmon tones to your living spaces. If you want a more lively decoration, you can combine black, green and navy blue with gold details.