With the warming of the weather, it's time to beautify the balconies. If you have a narrow balcony, you can create a friendly and warm atmosphere with small touches.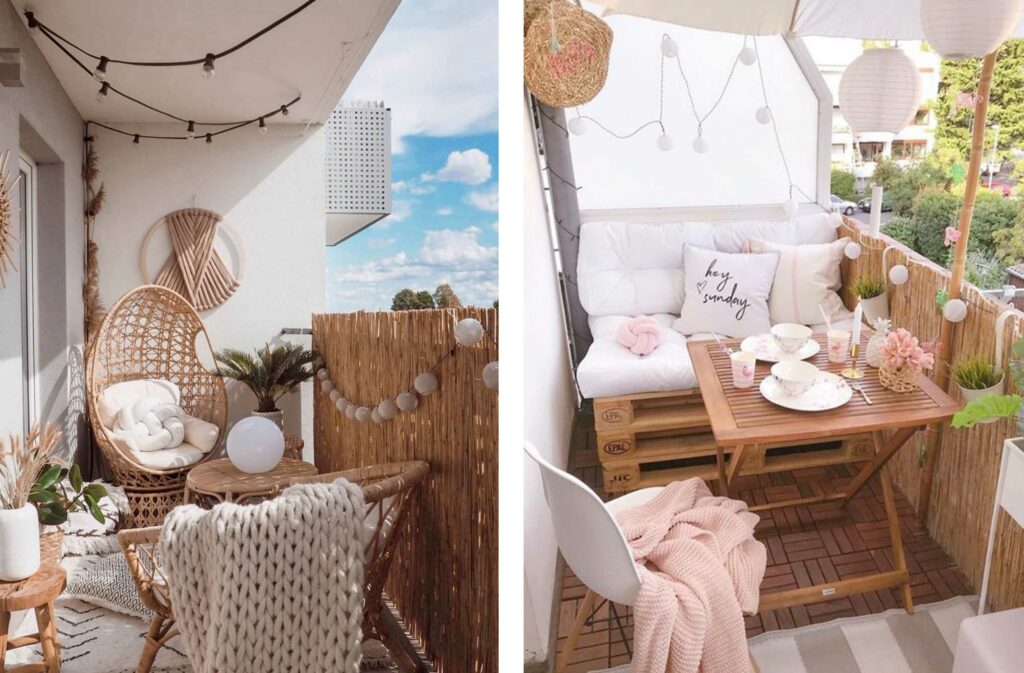 You can make dinners enjoyable with a small balcony table. Another option can be a long thin table that you can hang on the balcony railings. You can save space on your balcony by using this table with high bar chairs.
One of the must-haves for your balcony is balcony plants. The green plants you will display in different pots and various balcony flowers will add a completely different atmosphere to the environment. You can also hang these flower pots on the balcony railings or position them on the flower pot stands.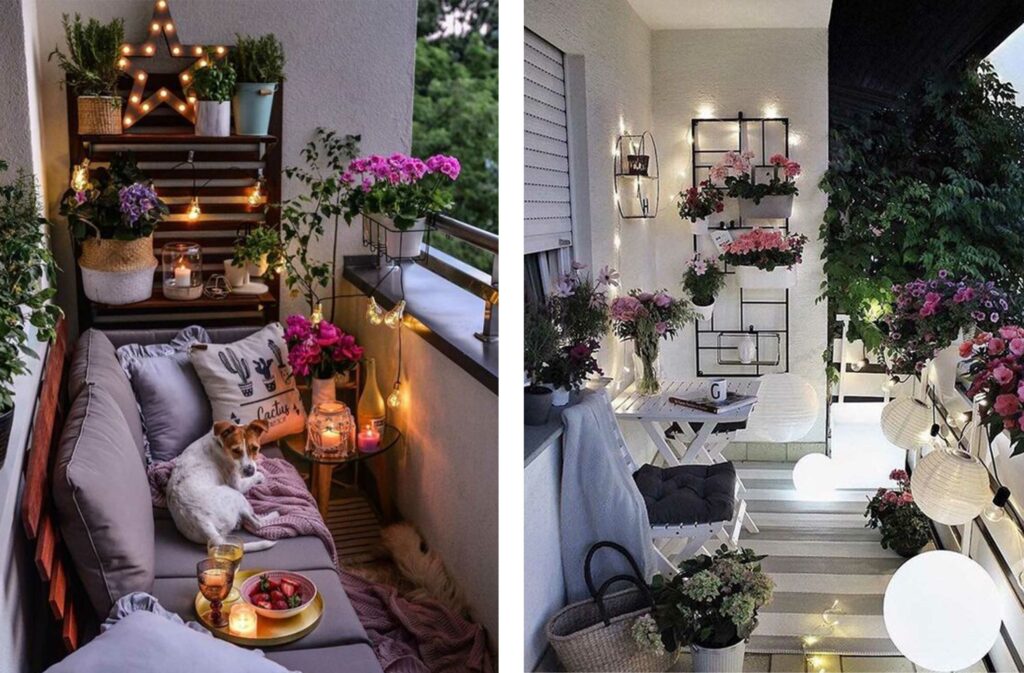 Another option you can include in narrow balcony decoration is the shelves that you will mount on the balcony wall. By displaying all kinds of balcony flower pots on these shelves, you can create a cute garden atmosphere in the environment.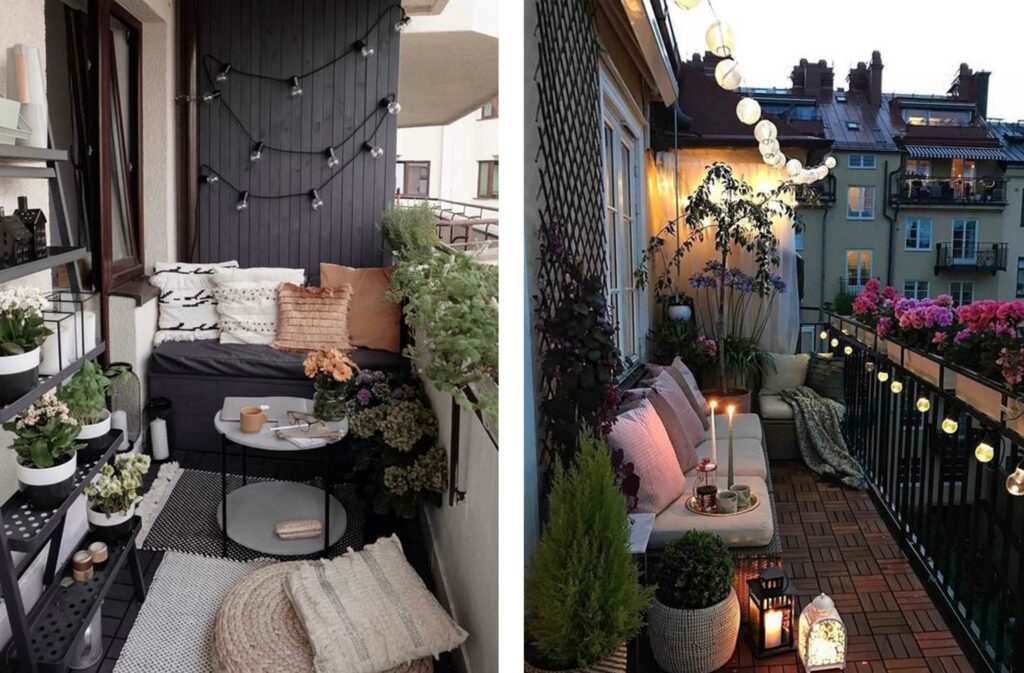 If you have a balcony that receives plenty of sun, you can protect from the sun by choosing a balcony curtain and at the same time add a pleasant atmosphere to your decoration. Curtains blowing with the breeze of the wind will add depth and spaciousness to the space.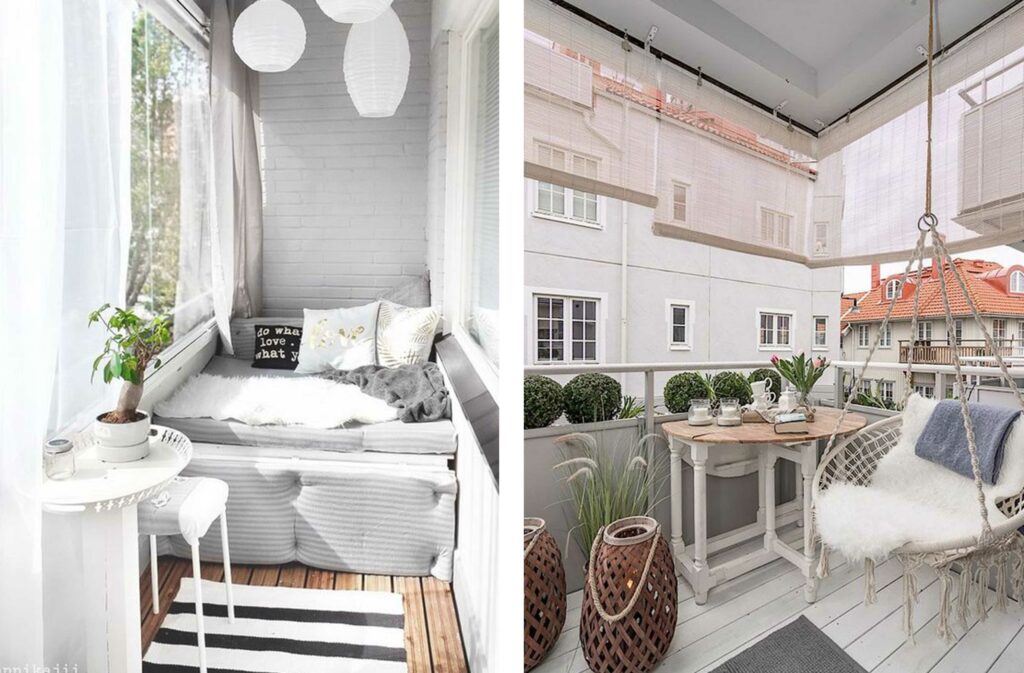 You can also make room for a knitted or bamboo balcony swing, which is the trend of this year, in small balcony decoration. You can create the corner of your dreams with a colorful cushion on the swing and a carpet on the floor.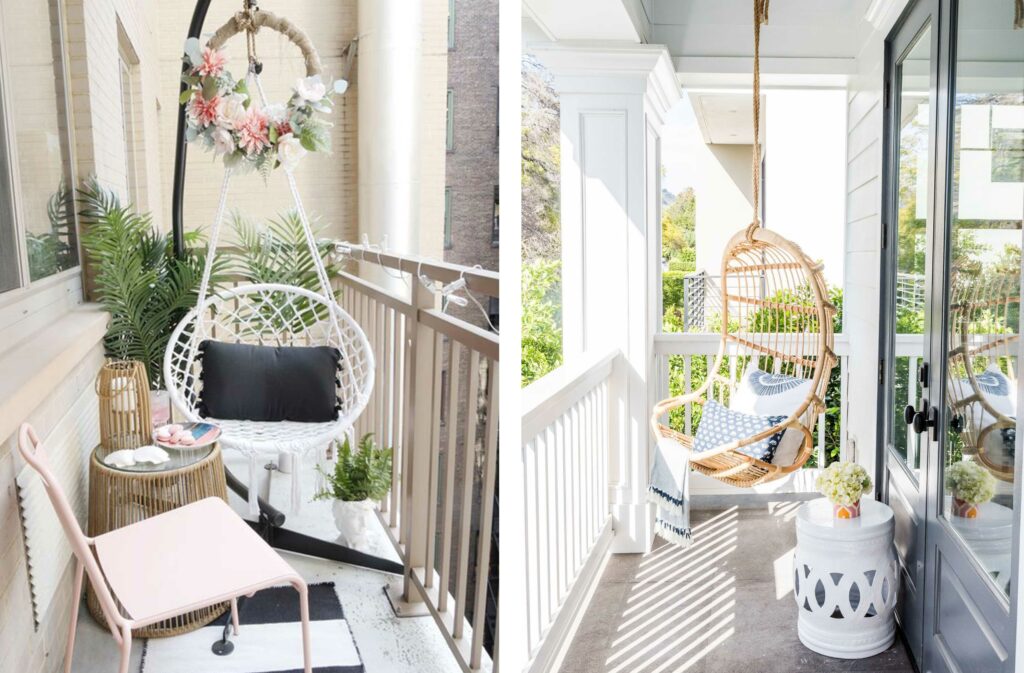 Another trend in balcony furniture this year is pallets. You can easily use the pallets that you can stack on top of each other with different cushions and throw pillows. You can achieve an effortless elegance with a small coffee table and lanterns that you can place next to it. At the same time, you can decorate the balcony walls or ceiling with led lights.